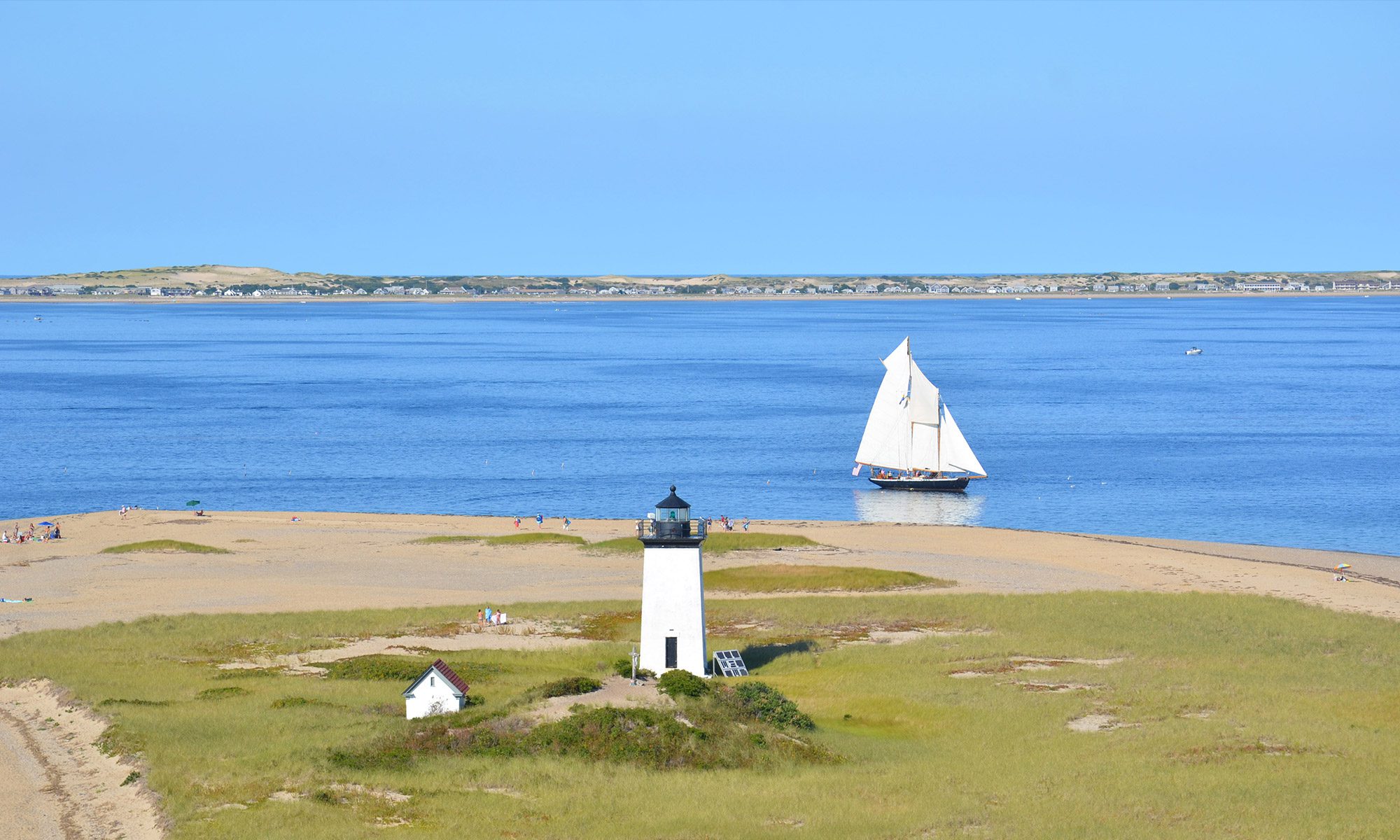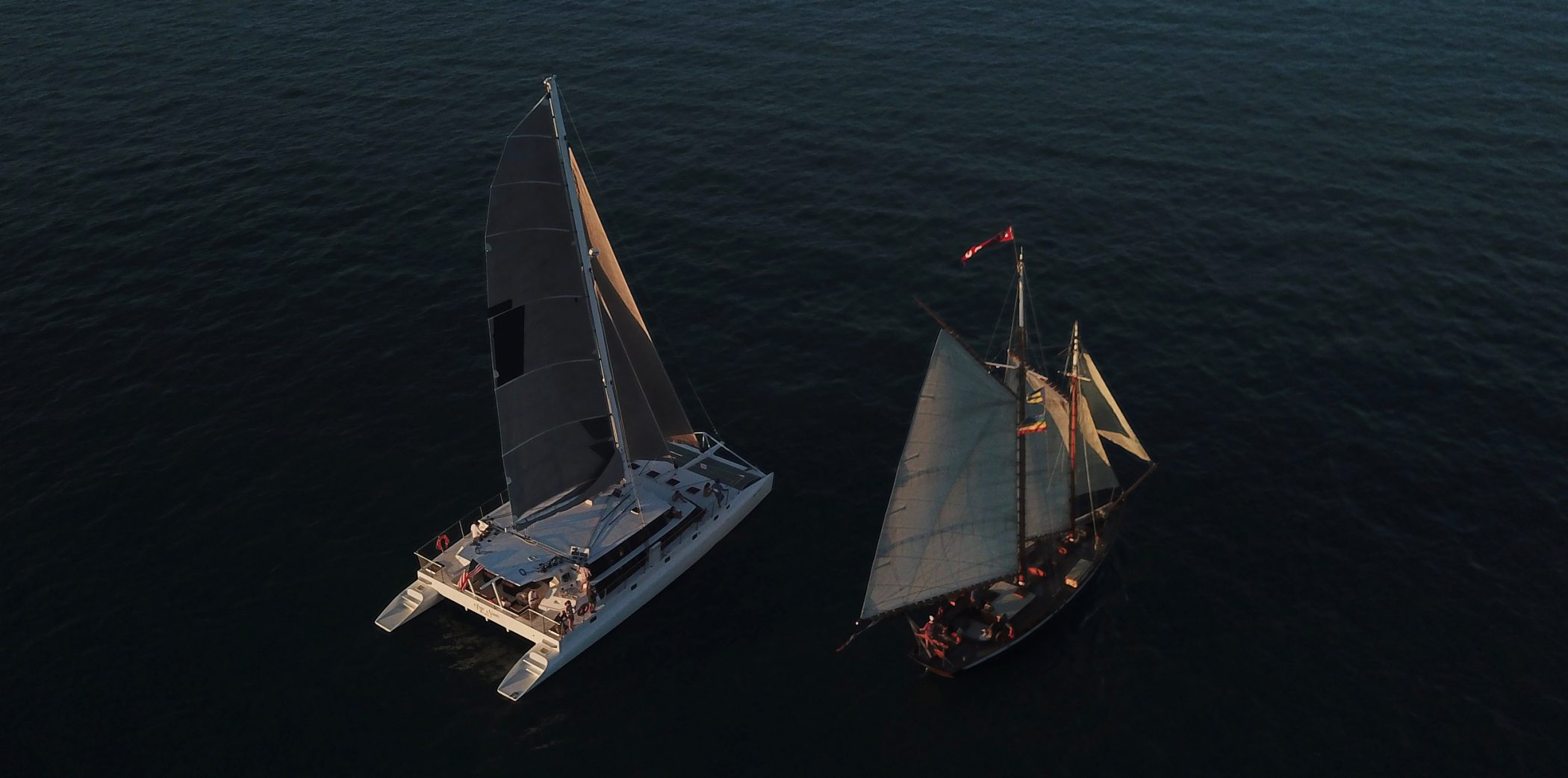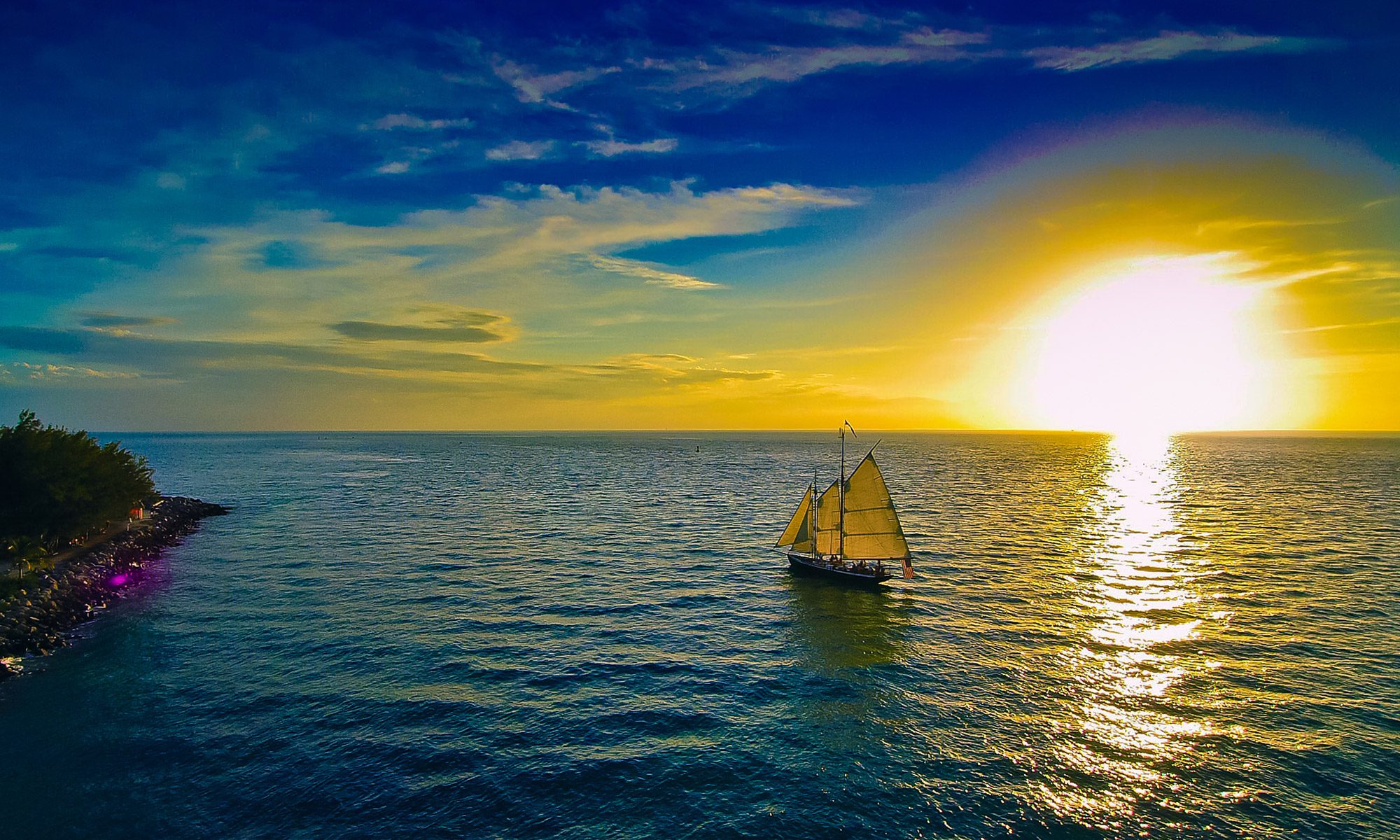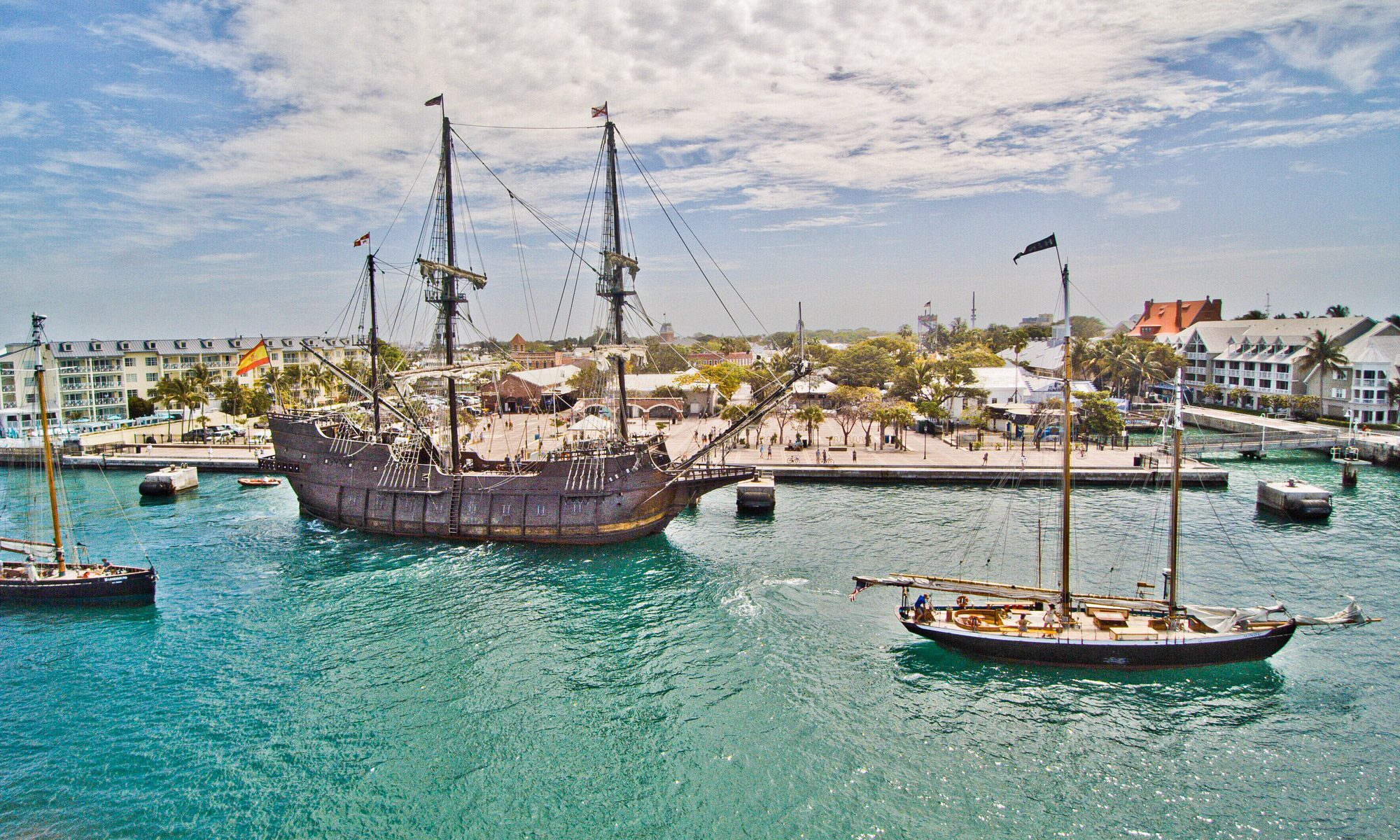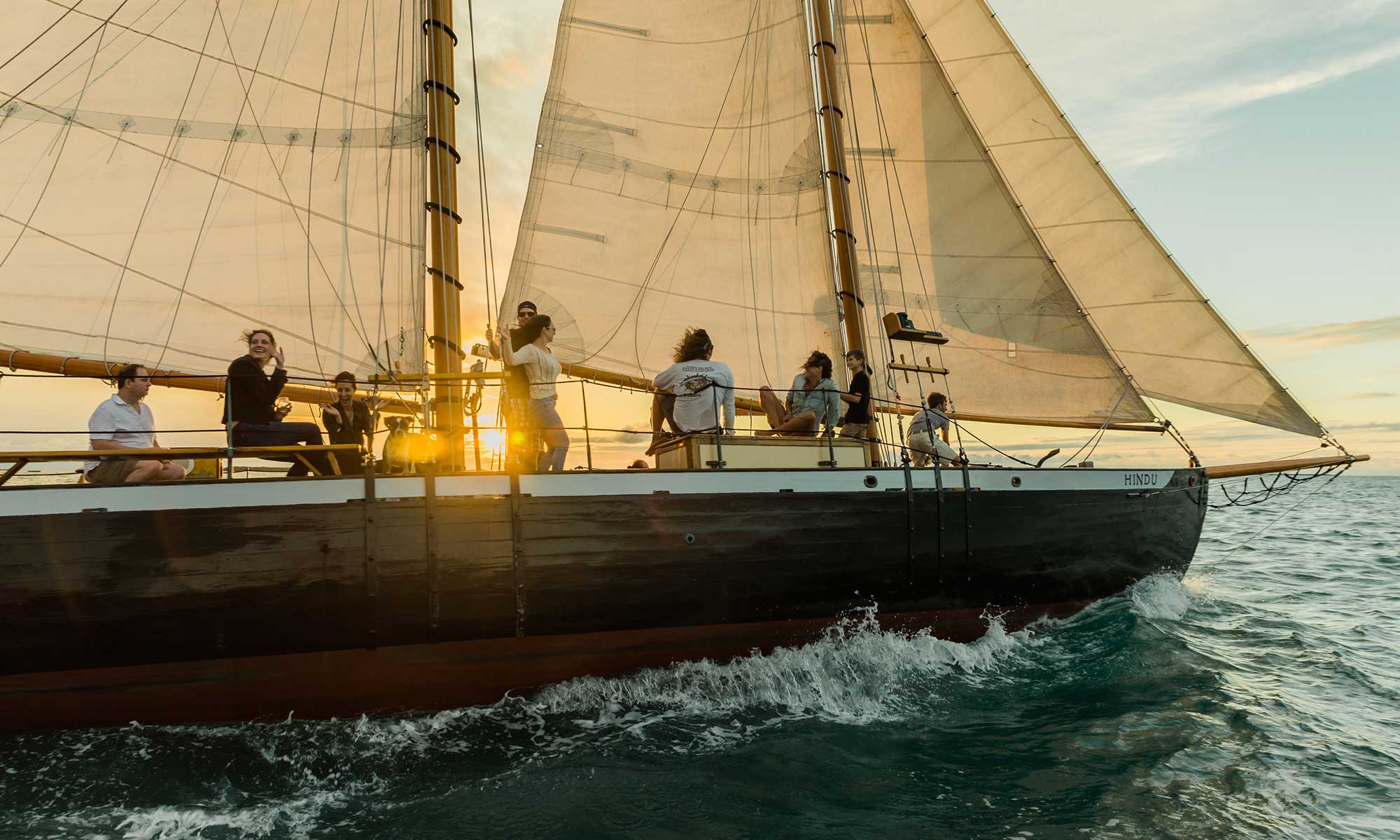 Hindu Charters is a family-owned, local business sailing out of both Key West, Florida and Provincetown, Massachusetts, splitting the seasons between the two ports of call. One of the oldest, most historic wooden schooner in the Florida Keys, sailing out of Provincetown, Massachusetts since 1946. Built in 1925, Hindu is 90 years young and sails as good as she looks. The crew spends Winters in Key West and Summer in Provincetown, offering daily sailing excursions aboard the Schooner Hindu. Experience Key West with our peaceful morning mimosa sails and our sunset sails, which showcase the breathtakingly beautiful and colorful evening sky. Sailing aboard the Hindu is a must do with any visit, and is surely the classiest, most elegant way to get on the water. In the summer months you can spend an afternoon on the sea with a Provincetown day sailing excursion or catch the sunset on the nightly sunset cruise. If you are interested in a more unique experience, please contact us about planning a custom private charter for your group or event. We can help you create a custom wedding charter of host you and your family's perfect day on the water.
We go sailing twice a day. Descriptions of each of our trips are listed below. Planning a Special Event?
Please note: The Schooner Hindu will be sailing out of Provincetown, Massachusetts from June 20th – October 1st and out of Key West from November 1st – June 1st.
Sailing Charters
The Schooner Hindu is a boutique sailing excursion leaving from the Historic Key West Seaport in Old Town Key West.
Wooden Schooner
Built in 1925, Hindu is 90 years young and sails as good as she looks.
Luxury Service
Offering refreshments along with various Hors d'oeuvre for your enjoyment.
Private Charters
Hindu also happily hosts privately chartered events such as weddings, memorials, birthdays, and themed parties.
More than a 5 star experience! My husband and I did a sunset cruise on the Hindu on our Honeymoon in May of 2015 – best experience of our entire trip. We still talk about it all the time. The service was superb and the boat is beautiful. Hope to do it again someday!
Absolutely fantastic treat! Captain Josh was very entertaining. Glenn and Jesse fantastic crew. All three are outdone by Finnegan the ship's dog. The best behaved dog I've ever seen! Fun if you want her to be but just as easy to have her go sit down if you are not a dog person. The boat itself is magnificent, well cared for with a ton of character.
The boat is an absolutely beautiful wooden schooner built in 1925 and the salty crew expertly maneuvers it through the water. The crew is all female and most are pretty good looking. They served beer and wine the whole time and the key west sunset was out of this world! If you take a trip to key west a sail on the Hindu is a must do.
The Schooner Hindu is a dog friendly establishment. We sail daily with our boat dog Fin. We welcome you to bring your dog along for the ride.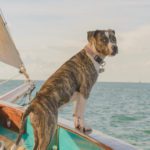 The Schooner Hindu is one of a relatively small fleet of American wooden sailing vessels that are nearing their hundred...

Subscribe to our YouTube channel to stay up to date! Subscribe We have had the pleasure of being interviewed by...

It is people like you, who care about form and function, craft and legacy, that inspire us to continue to...