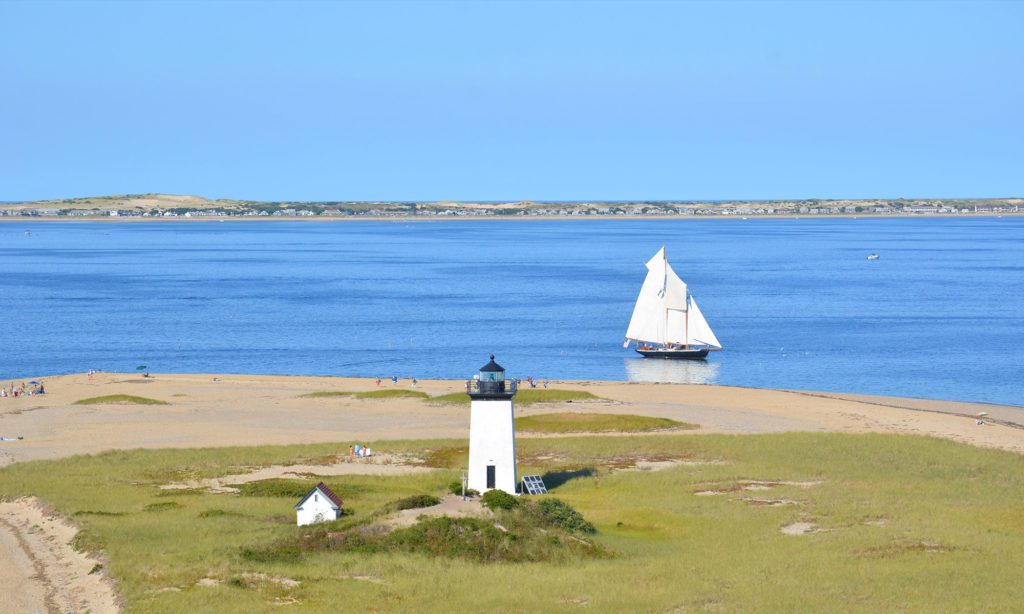 Hindu Charters is a local, family owned and operated business dedicated to providing a unique and personal luxury sailing experience. Whether aboard the original company boat steeped with history—Schooner Hindu— the newly built sleek catamaran Argo Navis, or the powerful cutter Bloodhound, expect to be moved by the commitment of the company to preservation and innovation, the hard work and knowledge of the crew, and the souls of the boats themselves.
Father and son team Josh and Bill Rowan are committed to maintaining the long and healthy life of each of the boats in the fleet. This year the schooner Hindu needs new decks and will not be available for charters. Fans of the Hindu are encouraged to board catamaran Argo Navis this year, with the knowledge that 25% of each ticket sold will go directly towards the materials needed to keep Schooner Hindu sailing.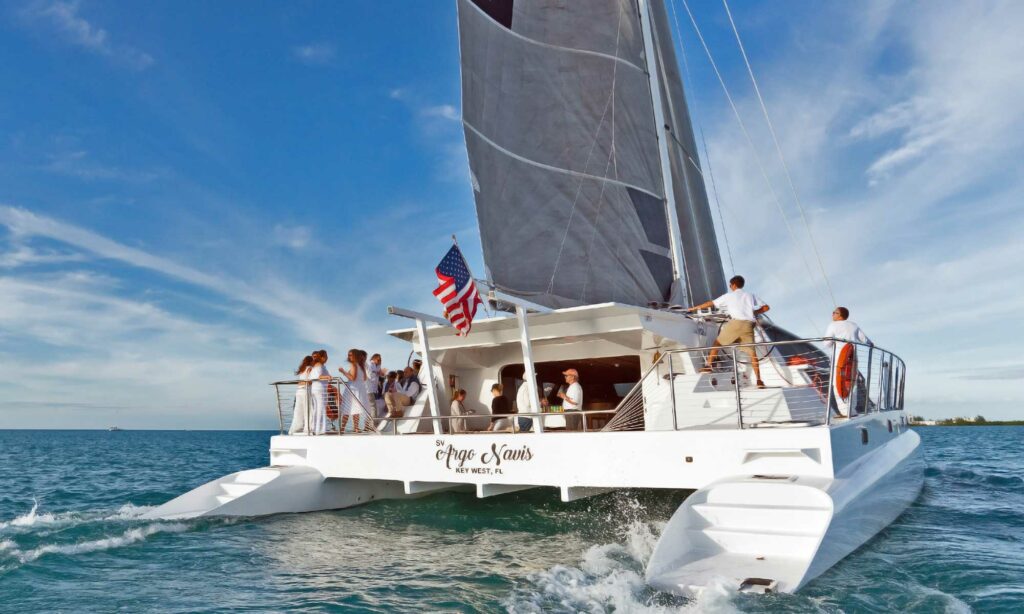 The Argo Navis is a 75ft custom luxury catamaran launched in 2016.  Our charters are all inclusive with the exception of certain luxury items. The vessel carries a complete crew compliment to include: Captain, Chef, Stew/Mate
Argo Navis draws 3.5 feet which makes it possible for her to creep into the shallowest anchorages in both Cuba, Bahamas and the Florida Keys.  With the dagger boards dropped the vessel draws 8 feet and becomes a very able sailor (managing 38 Deg. Apparent at 10kts in 9kts of wind).
With a beam of 36 feet you'd be hard pressed to find a more comfortable ride under way, with a consistent cruising speed of 10 to 12 knots which makes even the most demanding cruising itinerary possible. The bridge deck is high off the water which minimizes the wave slapping that occurs on many catamarans.