Hindu Charters Newsletter
For the first time ever we have started a newsletter! Would you like to stay in touch and get stories and news delivered to your inbox?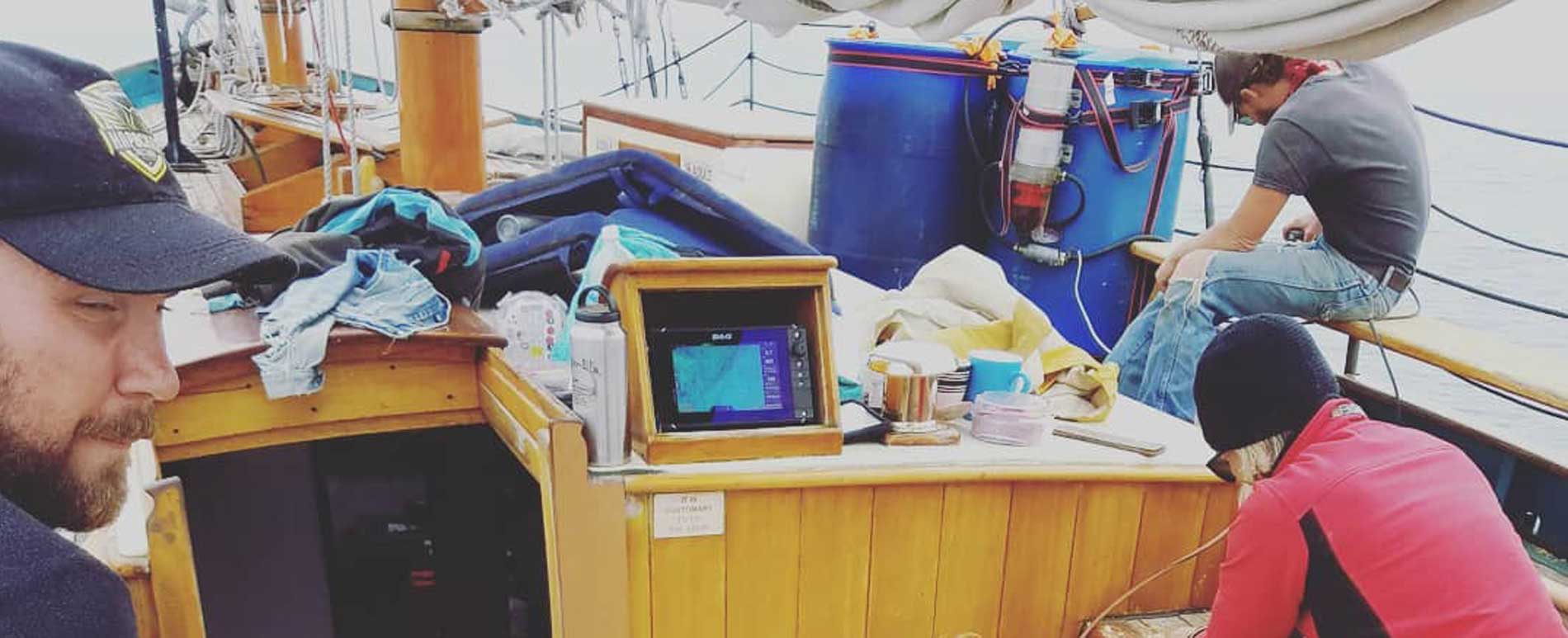 There is always something to do on the boats! Here the crew scraps the cockpit while underway on a northbound from Key West, Fl. to Provincetown, MA.