The Schooner Hindu 2019 Repairs
Hindu is in desperate need of new decks.
Decks are essential to the character of wooden boats, they are what keep a wooden boat alive.

The project will begin Fall of 2018, it has to happen for the legacy of Schooner Hindu to continue.  Please help us, you can become part of Hindu history!
What's a bung?  A bung is a wooden plug that seals and protects a screw from weather and water infiltration in the deck.
Get a bung personalized with a $250 donation! We will wood burn your initials into every bung purchased and you can become part of the legacy.

Donate what you can,  every contribution counts!
Maintaining a wooden boat is a labor of love.  Schooner Hindu is turning 94 this year, and still sailing because of the community and support that has brought her this far.
A History of Service at Sea
The story behind this historic wooden sailboat rivals the tall tales of any salty dog. She was designed by the famous William H. Hand Jr. (1895-1946), of Portland, Maine, who pioneered the industry of powerboats with the design of the V-bottom. Her lines, shape, and style are inspired by a half-scale model of a Grand Banks fishing schooner.
Hindu was first launched under the name "Princess Pat", the title of a song written by Canadian soldiers honoring England's Princess Patricia of Connaught. She was built by Hodgdon Brothers in Boothbay, Maine in 1925, for James W. Hall for use as a pleasure yacht. The boat changed hands and names twice: to "Saispas" (form the French Je ne said pas for "I do not know") in 1928, and then to "Anna Lee Ames" in 1935. In 1938, William J. Parker bought the schooner and sailed her to India. It was upon first arrival there that William J. Parker rechristened her "Hindu". Hindu reportedly sailed spices from India to the United States on two occasions.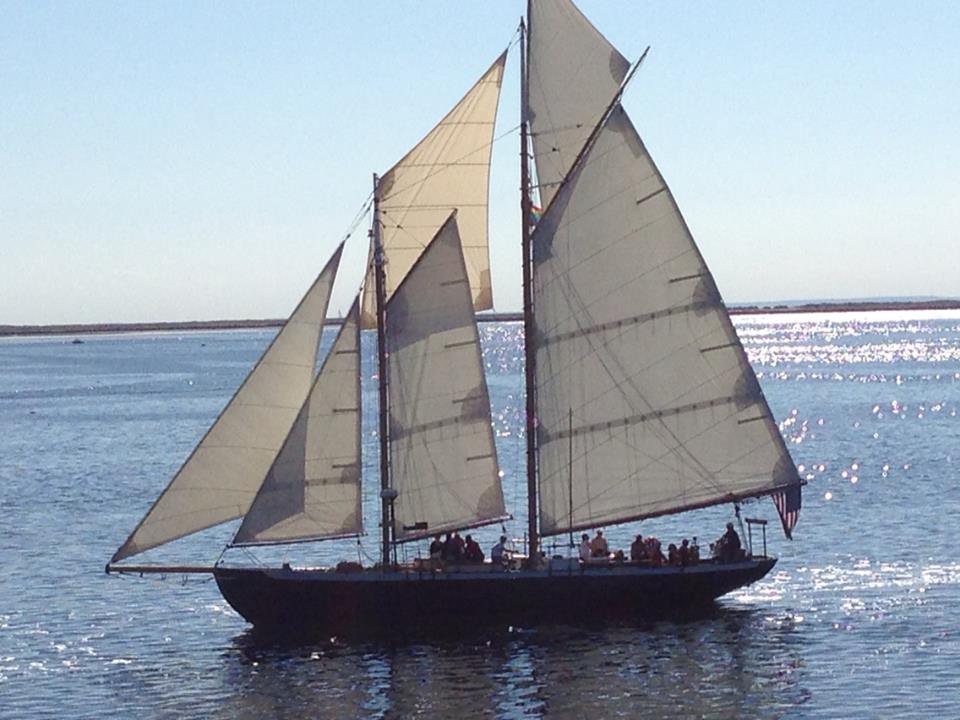 [William Hand] is one of the great American designers. He developed a type of vessel that…was first-class and unique. A Hand Motorsailer was a good boat 40 years ago…it will be a good boat 10 years hence. Hand gave his customers excellent advice and sound boats without regard to fads and fashions. [He] should be an inspiration for serious designers now and in the future. —Waldo Howland, A Life In Boats: the Years Before the War (1984)
William H. Hand Jr.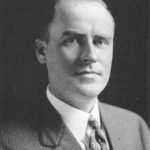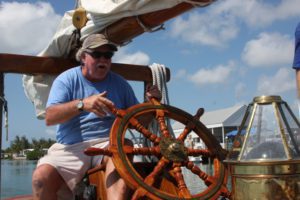 During World War II Hindu assisted U.S. Coast Guard Coastal Patrol along the Eastern Seaboard. With her radar-silent wooden hull, she patrolled with a machine gun on her bow and depth charges close at hand, looking for German U-boats. According to her Coast Guard log books, she encountered them on more than one occasion.
Following the war, Hindu settled in Provincetown, Mass. in 1946 and remained there for decades, primarily as a charter vessel that eventually helped former captain and owner Justin Avellar pioneer the whale-watching industry on the East Coast in the 1960s.
Despite the boat's popularity in Provincetown, Hindu ultimately fell into disrepair at the turn of the 21st century. She faced demolition in a Massachusetts boatyard when Kevin "Foggy" Foley rallied enough support to fully re-build the boat in 2006. Foley grew up in Massachusetts and developed a strong connection with the vessel since the time he crewed on Hindu as a 12-year-old boy. Foley chartered the schooner in Provincetown in the summer seasons and Key West during winter.
However, in 2009, a series of unfortunate events resulted in a bank ownership. The boat deteriorated once again as it sat unused for nearly two years in a Key West boatyard.
Then, in August of 2012, William Rowan, a Key West architect with a long history and love of sailing, bought Hindu from the bank and began restoration work with the help of many friends and family. She now continues Foggy's tradition, splitting her time between Cape Cod in the summer and Key West in the winter. Be a part of her history by sailing with us today!
Rowan Family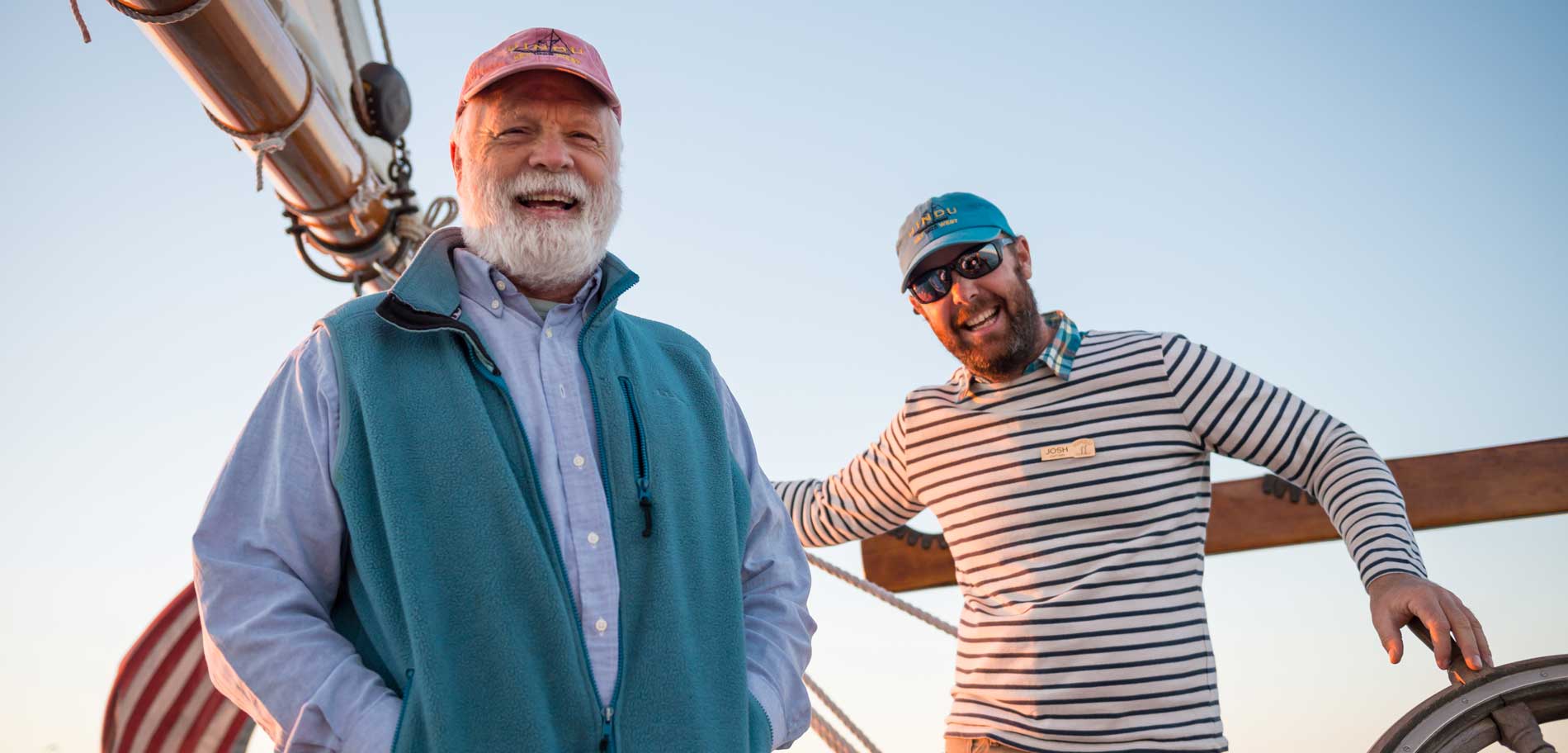 William Rowan
"Hindu is a dream come true," new owner William Rowan of Key West, Florida says. "I'm happy I could save this historic boat before it rotted away." Rowan, a historical renovation architect, has been part of the team that has replaced hull planking, cotton caulking, keel bolts, and innumerable other parts of the key west schooner over the past few years.
Joshua Rowan
Josh is a boat systems designer and builder, doing business as Rowan Boatworks L.L.C. He has been at the forefront of Schooner Hindu's restoration, which has been ongoing since August, 2011. "It's been a long road, and my family has sacrificed a lot of time and money, but I think it's paid off," Rowan says, "We've been very lucky that so many people have helped us along the way. By the time we're done, I think the boat will be in the best shape of its life." Joshua Rowan, 34, has held a captain's license since age 16. His father and mother raised he and two of his brothers while cruising on a 50-foot sailboat they constructed in the woods of Oregon in the 1970s. Rowan chartered that sailboat in the late 1990s in Key West until Hurricane Wilma damaged the boat in 2005. He is now restoring that boat in a shop in Canton, N.Y., when he can get away. He attended Hampshire College in Amherst, Mass. He earned a degree in engineering in New Zealand from the Southern Institute of Technology.
2012 Restoration of The Hindu
"Hindu" was built for pleasure during the Roaring 20s so our Key West Sunset Sail and Mimosa Sail are matters of tradition.