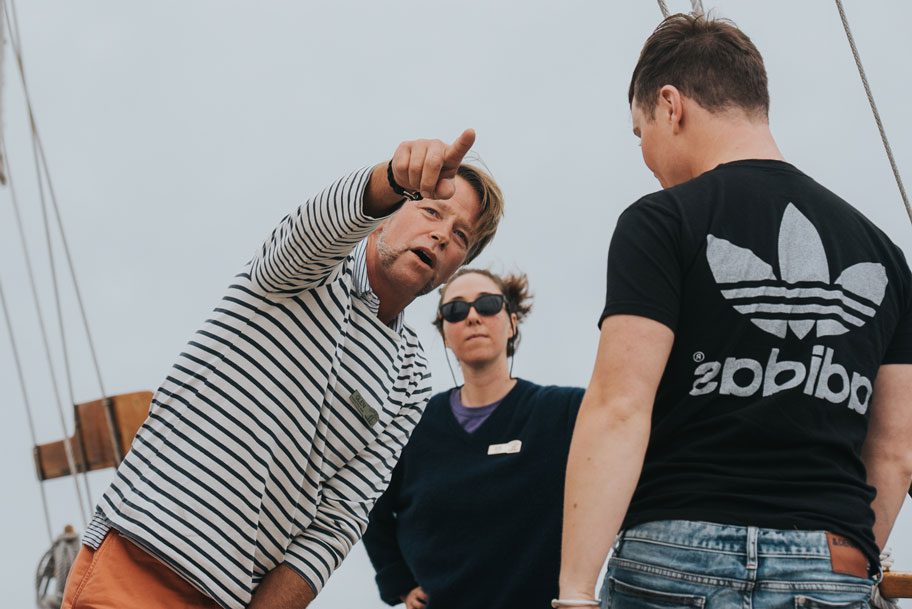 Our daysails are family friendly sails; bring your kids, your dog and a picnic aboard!
Our crew enjoy teaching the next generation how to raise the sails and coil lines if they are so inclined. We're always ready to train the new recruits!
We provide assorted sodas and seltzer waters and are happy to take your picture for you during the sail if you'd like to commemorate the experience.
We like to limit groups to 10 or less during our daysails so that each of our guests feels at home on the boat. 
You can book tickets by calling 508-542-2996, or by scheduling online here
We are coast gaurd certified to carry up to 35 guests, but limit our public sails to 28 in order to maximize your comfort while sailing with us. If you'd like to book a private charter you are welcome to fill the boat to it's 35 guest capacity.