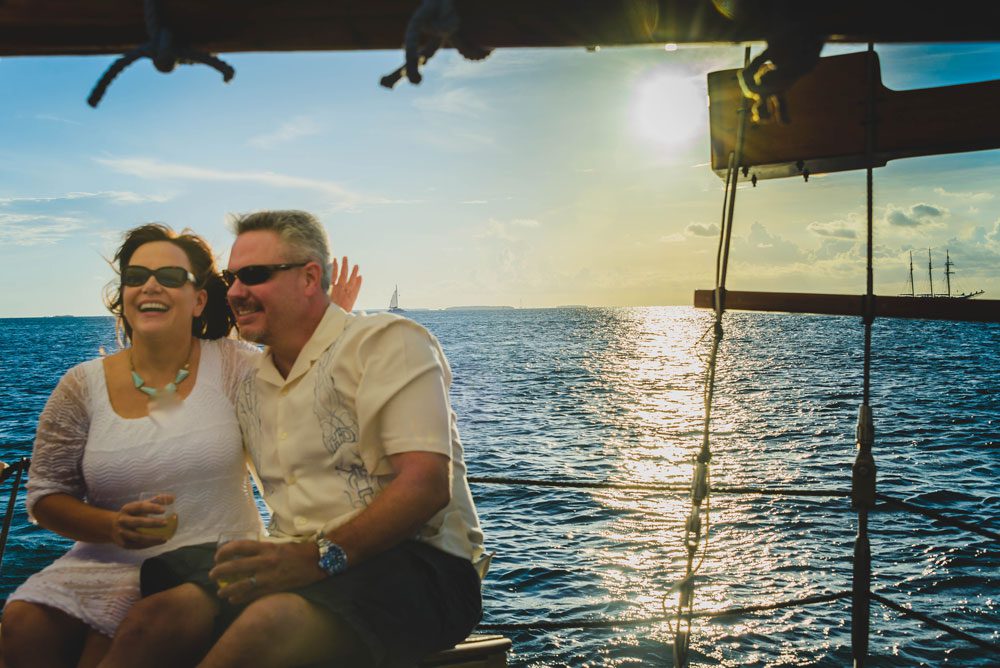 Our sunset sails find a balance between being tranquil and rowdy. In light of this we do not have a kids price for our sunset sails, and discourage those with small children from riding with us for our evening sail. 
Our sunset sail is a perfect time for hors de ouvres with drinks before dinner. You are welcome to bring both aboard as our Provincetown sails are all BYOB. As with our daysails we provide assorted sodas and seltzer waters and are happy to take your picture for you.
There is no better view of the sunset than aboard the Schooner Hindu. The iconic New England shoreline lights up as the sun sets, and the golden hour makes the boat and those on it shine.
We like to limit groups to 8 or less during our sunset sails so that each of our guests feels at home on the boat. 
You can book tickets by calling 508-542-2996, or by scheduling online here
We are coast gaurd certified to carry up to 35 guests, but limit our public sails to 28 in order to maximize your comfort while sailing with us. If you'd like to book a private charter you are welcome to fill the boat to it's 35 guest capacity.